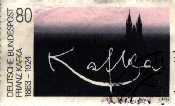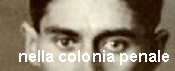 2023/12/09 - 13:05
---
Franz Kafka's The Metamorphosis, Revisited
Yancey Strickler, 17 December 2002
20SOMETHING SINGLE SEXXXY GIANT BEETLE SEEKING ANY LIVING THING 4 COMPANYUNSHIP, AND HOUSEKEEPING, HELP, SUM TLC FROM POTENTIAL BFF. ND/NS, TRAVEL 4 WORK SO PT AFFAIR = A MUST. LIKES: CHEESE (!!!), OLD VEGGIES, A&E BIOGRAPHIES, RELAXING UNDER THE SOFA, CLIMBING UP THE WALLS, HANGING FROM THE CEILING, MY SISTER, MY MOTHER. DISLIKES: MEAT, MILK, NIGHTS ON THE TOWN, JUDGEMENTAL PEOPLE, BEING A SINGLE GIANT BEETLE! IF UNCONDITIONAL LOVES YR THING THEN RIGHT SOON! XOXOXOXO


* * *

 
GREGOR, a traveling salesman, oversleeps, missing his train. Worse: 'Oh shit! I'm a gigantic beetle!'


* * *

 
A beetle: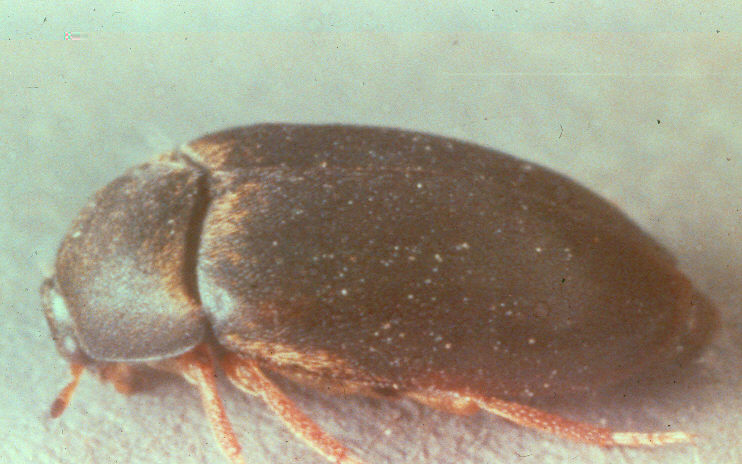 * * *

 
Teeter-tottering from his bed, GREGOR attempts to pacify THE THRONG – his father (MR. SAMSA), mother (MRS. SAMSA), sister (GRETE), and a higher-up from work (CHIEF CLERK) – that has worriedly gathered outside his locked bedroom door.

CHIEF CLERK: Get out here this second young man! There are things to be sold and trains to be caught and your parents owe money and you must do your family duty! The hive suffers without the worker bee and what about your mother the queen who is frantic with worry?

GREGOR: eekekekekekekekekekekekekekekekekekekeekek

THE THRONG: Wuh?


* * *

 
GREGOR finally opens the door and goes outside to explain himself, but he, of course, is a humangoid beetle, and, this being less accepting times, everyone is scared silly, scrambling all over the house to escape this beast with its millions of legs and whatnot. The CHIEF CLERK jets before GREGOR can sweet-talk himself back into a job (this being before unionization, which could have gotten Greggers a cush desk gig doing whatever it is that beetles do) and things are so dire that not even the loyal mother rushes to his defense ('To think that an insect came from my loins!'), sending the invertebrate back to his room, head hung low.


* * *

 
MOTHER: Let's clean out his room so he can run around and not leave shit-trails on the furniture.

GRETE: Yes mother. A swell idea.

MOTHER: He is no longer human and thus has no use for any of this. I mean, whoever heard of a beetle working at a desk? This is not Paraguay!

GREGOR: EEKEEEKEKEKEKEKEEEKEKEKEKEKEKE!!!!!!!!!!!!!!!!!!!!!!

FATHER: I'll lodge this apple in your back and that'll teach you not to disrespect your mother!

GREGOR: EEEEEEEEEEEEEEEK!


* * *

 
With fiduciary straits looming over the family like a gigantic beetle in their only son's bedroom, gainful employment is in order. GREGOR's father counts beans at the bank, mother stitches underwear, and sister becomes a salesgirl, eschewing her potential career as a violinist (SELL-OUT). GREGOR's response to this gloom? Sleeplessness and sulking while trapped in his squalid confine, a subhuman (and even sub-insect) existence. A burden in every way, interaction with his kin becomes an uncomfortable rarity for GREGOR (not to mention for his folks), particularly now that the house's empty rooms are being rented to strange, bearded men who read newspapers.


* * *

 
RENTER 1: I am normally surly and standoffish yet there appears to be a violin playing in the kitchen that is strangely intoxicating. I summon you, mysterious musician, to play for myself and my companions.

GRETE: It is I, the sister!

RENTER 1: Oh. Get on with it, then.

GRETE plays beautifully, but the stuffy renters are nonplussed and even annoyed. GREGOR is awestruck by his sister's sweet coaxing and emerges from his dungeon, inching into the living room.

GREGOR: EEK! EEK! KEKEK!

RENTER 1: What the hell is that?

RENTER 2: Our lease specified no giant insects, thus we all move out and you get no money!

RENTER 3: What he said!

RENTER 1: Ditto!

FATHER: Greeeggggoooor!

GRETE: He ruins everything! We'd be better off without him!

GREGOR dies.


* * *

 
With GREGOR gone, the family goes on vacation. The loss of their son in such an absurd way still troubles them, but the worst is over. Their jobs are good, they will move to a cheaper house, and FATHER has a sudden epiphany: 'Damn! My daughter's seriously hot!'


© 2003 The Morning News
 Yancey Strickler writes about music for a living. He lives in Manhattan.
Revision: 2021/01/09 - 23:40 - © Mauro Nervi